Our LIVE "text only" chat is anonymous. NO sign-up, NO eMail and NO registration required! Any questions?
Totally Independent
A True Industry Leader
USA & Global Service
All of our staff members have career experience working inside Systems Integrators and Guard Services. We know "their" business as well as they do! Minieri Associates International Security Consultants does not sell any equipment or provide guards. Our interests are YOUR interests. Put world-class expertise with ZERO conflicts of interest on your side of the table! See the Minieri Associates CODE OF PROFESSIONAL ETHICS.
SDM - a leading professional trade magazine - called Michael Minieri

"...

one of the most prominent people in the industry

"

in a cover story and exclusive interview. See his complete C/V online at www.MichaelMinieri.info If he is online right NOW, any client, prospective client or previous client may reach him directly using the LIVE CHAT button above. More Contact Methods
Started in the U.S.A. we have served 37 countries so far and still counting! MA will take on projects most anywhere on earth from our 4 Regional Territories! We assign the MOST QUALIFIED consultants & engineers for the scope and nature of your project, no matter where he or she is based. We work WITH YOU to define your specific needs and our required tasks then provide a NO COST, NO OBLIGATION written proposal and quotation for your consideration. (mouse-over map to enlarge)
Design Team Member
We also TRAIN !
SME Event Speakers
We bring global experience as the AIA/CSI Division 28 and Division 21 specialist member of design teams with many of the worlds biggest, most respected and prestigious A & E firms to your project. Our CAD files and other work product are formatted to fit seamlessly into your documentation package. Firms include SOM, HOK, URS, Leo A. Daly, Turner, Atkins and many others. Learn More
Our highly capable, qualified and effective Instructors & Trainers are certified as CST and CPOI. We develop and deliver training for guards, staff awareness, emergency events and much more. We produce visual aids, handouts, exams & tests and complete train-the-trainer materials and support. We can INTERNATIONALLY CERTIFY

your

security personnel and instructors! Learn More
Minieri Associates International Security Consultants has produced and delivered dozens of lectures and seminars across the spectrum of our areas of expertise. Events have included a wide variety of groups from different industry segments. Our presentations are always interesting and useful ... and often a little humorous. NO FEE available to qualified non-profit organizations when expenses only are provided. Learn more.
About Minieri Associates International Security Consultants

Minieri Associates International Security Consultants was established in 2009 as a part of Minieri American Holdings LLC (USA), Minieri Global Holdings LLC (International) and Minieri Security Consultancy (Philippines). There are - perhaps - only a handful of individuals worldwide that can match our founder's many professional certifications, qualifications and the experience gained since working nights and weekends as an armed security officer and K9 Handler while first attending college in 1974 at the age of 18. His entire professional career since then has ALWAYS been

protecting lives and property

! Likewise, very few independent firms can provide the full scope of services - from a single source - that we offer around the globe ! We challenge anyone to COMPARE! Our extensive list of high-profile and very prestigious clients - many of which have retained us for multiple-engagements - is proof that we have a well deserved reputation for EXCEEDING CLIENTS' EXPECTATIONS.

More than 97% of our engagements are at a flat rate FIXED FEE, giving you a measure of confidence for budgeting purposes. Where expenses are billable, we charge them "AT OUR COST" with no administrative add-on charges. With our superior experience, we are able to provide a FAST turn-around of world-class quality deliverable work products at highly competitive fees! Contact us now for a free initial consultation and a no obligation proposal and quotation.

You can find firms LARGER than Minieri Associates International Security Consultants, but keep in mind this

UNDENIABLE FACT

: "COMPANIES do not gain experience and provide services .... only PEOPLE gain experience and provide services"! The benefits of experience and the quality of the services you receive are only as good as the

people

responsible for

YOUR

projec

t

. When people leave those companies, their knowledge, skills and abilities walk out the door with them! There are

NO

clients/projects listed on this website where the person responsible for them is NOT CURRENTLY employed by Minieri Associates International Security Consultants."
TESTIMONIAL:
"I had the pleasure of working with Michael over a period of three years, on my last project while employed with Abu Dhabi Investment Authority ... I found his wealth of knowledge and experience of the security industry and practices, of immense value in assisting us to implement a functional state-of-the-art solution on our premises. Michael contributed in raising the prevailing benchmark levels for security design in our domain. He often had to work through difficult circumstances, around the demands of client requirements, but his professional ability and conduct was always impeccable. On a personal level I consider myself privileged to have had the opportunity to work with Michael and I value his friendship and respect his professionalism."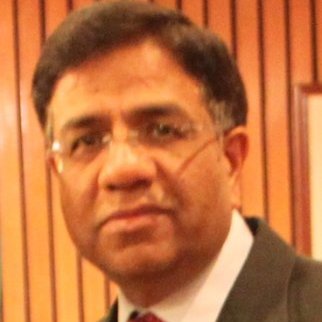 Top qualities: Great Results,
Personable, Expert
Shahid Yusuf
,